TEVA is meeting again at TS Designs at 9am Saturday September 7
TEVA is meeting again at TS Designs at 9am Saturday August 3

Last month's events
Upcoming events: PepperFest with Drive Electric Week
TEVA Foundation Meeting: prepare proposals for review by TEVA Foundation board after meeting
Vote on adopting member dues for TEVA
Around the table with our TEVA group

TEVA is meeting again at TS Designs at 9am Saturday July 6 https://www.facebook.com/events/542203349604567/?event_time_id=542203366271232

Review last month's member activities
Plan for upcoming events including

opportunity to participate in "Recycle Now" program at Bank of America in Greensboro
Tue & Wed 9-10 July + Sustainable Fleet Technology Expo in Durham

 Our usual time with each other sharing EV technologies with each other

June 1st meeting is back at TS Designs, agenda:

Upcoming events with participation requests

IEEE Charlotte conference ATMAE.org 6-8Nov2019
Sustainable Fleet Technology Conference & Expo 6-8Aug2019,
National Drive Electric Week Sept 14-22, 2019

Followup on events
Other agenda items

who can certify remaining life on EV battery pack for high voltage EVs?
email list setup pending approval of Google for Nonprofits
Alternative Energy planning tools, interest in participating in creating overview?

NREL tools reviewed: REopt Lite, PVWatts, SAM

The May 4th TEVA Meeting is back at TS Designs at 9am.
The April 6th TEVA Meeting is at Kathleen Clay Edwards Library in Greensboro at 10am

shared rides available leavingTS Designs at 9:00am
after the meeting you are invited to setup and stay for the Earth Day Festival at the library. Setup is from 11:30pm to 12:30pm and the event starts at 1pm and goes to 5pm.  [the link for the event is http://bit.ly/Greensboro-Earth-Day-2019 ]
Thank you so much for the many who are coming to the Earth Day festival.
NOTE: if the weather is predicted to be very bad, we will put out a notice on Thursday April 4 as that may change the space available for EV display.

April 13th – Burlington Maker Faire at Holly Hills Mall in Burlington
April 27th – Greensboro Drive Electric Earth Day Odyssey event

The 2018 Greensboro Odyssey has been postponed due to Hurricane Florence.  A new date has not been selected yet, but please check back weekly for an updated date.


Triad Electric Vehicle Association is hosting another event in downtown Greensboro, the 2018 Greensboro Odyssey.It will be on Saturday, Sept. 15, 2018, from 10 AM to 3 PM, in the 200 block of North Davie St, on the north side of Friendly Ave.Come see a variety of alternative fuel vehicles including all electric and hybrid. Talk with enthusiast and owners about their experiences with the vehicles.Our event is also part of the National Drive Electric Week Events.The event is free and open to the public, and free parking is available in the Bellemeade and the Church Street Parking Decks.National Drive Electric Week Event – Greensboro:
https://driveelectricweek.org/event.php?eventid=1369#event-optionsLink for the Greensboro Odyssey Facebook page:
https://www.facebook.com/Greensboro-Odyssey-278499218922471/Click here for a map on parking
The Saturday Aug 4 TEVA monthly meeting will be held at TS Design at 9 am.
The Saturday July 7 TEVA monthly meeting will be held at ELON University LOY [Solar] Farm. The July 7 TEVA meeting at ELON University will begin at 9:30am at Elon Loy Farm.  Jack Martin will meet anyone at TS Design at 9am to convoy to Elon if anyone cares to meet there first. He will leave TS Design at 9:10am sharp to drive to Elon.PLEASE note this meeting will be outside (in an open barn/shed if raining, but still at earth climate/temperature, so please dress very casually and appropriately (it will be warm).Directions:
Address:
2635 Front St
Burlington, NC 27244For additional information on Elon Loy Farm, please see:https://www.elon.edu/u/academics/arts-and-sciences/center-for-environmental-studies/environmental-center-at-loy-farm/https://www.elon.edu/u/academics/arts-and-sciences/center-for-environmental-studies/environmental-center-at-loy-farm/activities/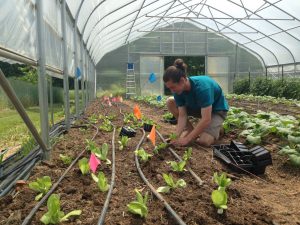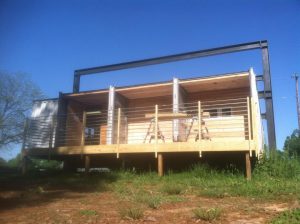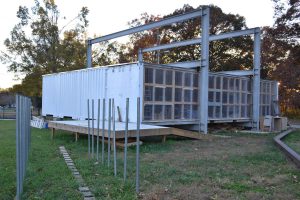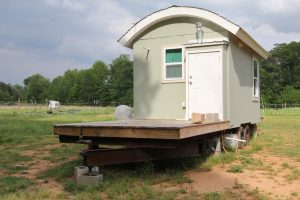 TEVA December meeting at ACC's new technology facility
The December 2017 TEVA meeting was held at Alamance Community College's new Advanced Applied Technology Center. ACC instructors (and TEVA members) Marc Hunter and Don Utberg-Hood led us on a tour of this impressive teaching facility. Students get hands-on experience with the latest technology in Automotive, Welding, Industrial Controllers, Precision Machining and HVAC disciplines. This kind of in-depth training from experts is essential for equipping students with the technical training necessary for their careers in these fields.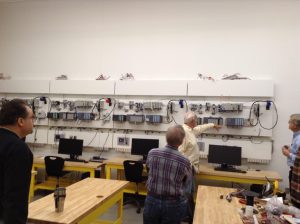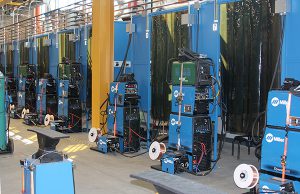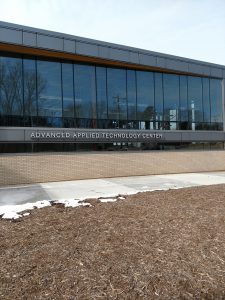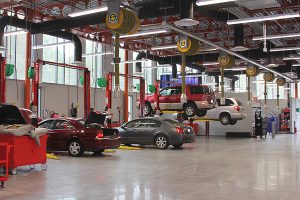 August 17, 2017, TEVA members participated in the  Volvo Truck Energy Fair by exhibiting several electric vehicles.
On display was a Chevy Volt, Tesla Roadster and Model S, Nissan LEAF, and an Organic Transit ELF. Volvo's employees viewed several exhibits from local suppliers about energy savings, but the EVs received a lot of interest and the ELF clearly "stole the show" (as usual).