The March 3rd meeting will be held at 9:00am at TS Designs in Burlington.
TEVA members will have electric vehicles on display for Energy Day.,March 20th on the campus of NC A&T in the Alumni Event Center
The April TEVA meeting will be held on April 14th at 9:30am at the Kathleen Clay Edwards Family Library (1420 Price Park Dr. in Greensboro). After the meeting, TEVA members will have electric vehicles on display as part of the Earth Day Celebration along with other exhibits and entertainment.
TEVA December meeting at ACC's new technology facility
The December 2017 TEVA meeting was held at Alamance Community College's new Advanced Applied Technology Center. ACC instructors (and TEVA members) Marc Hunter and Don Utberg-Hood led us on a tour of this impressive teaching facility. Students get hands-on experience with the latest technology in Automotive, Welding, Industrial Controllers, Precision Machining and HVAC disciplines. This kind of in-depth training from experts is essential for equipping students with the technical training necessary for their careers in these fields.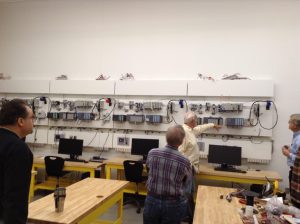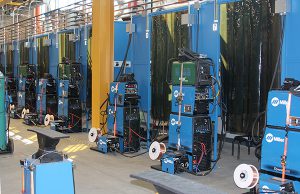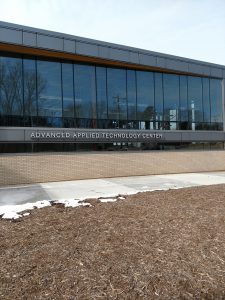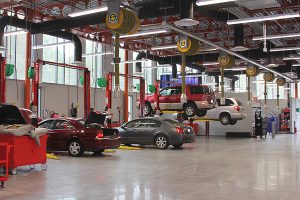 August 17, 2017, TEVA members participated in the  Volvo Truck Energy Fair by exhibiting several electric vehicles.
On display was a Chevy Volt, Tesla Roadster and Model S, Nissan LEAF, and an Organic Transit ELF. Volvo's employees viewed several exhibits from local suppliers about energy savings, but the EVs received a lot of interest and the ELF clearly "stole the show" (as usual).